15th January 2021
There have been many changes because of the pandemic, but we are still here, meeting and working in different ways.
You can find out about midweek groups and other activities in the newsletter, which also has our contact details.
...let us run with perseverance the race marked out for us. Hebrews 12:1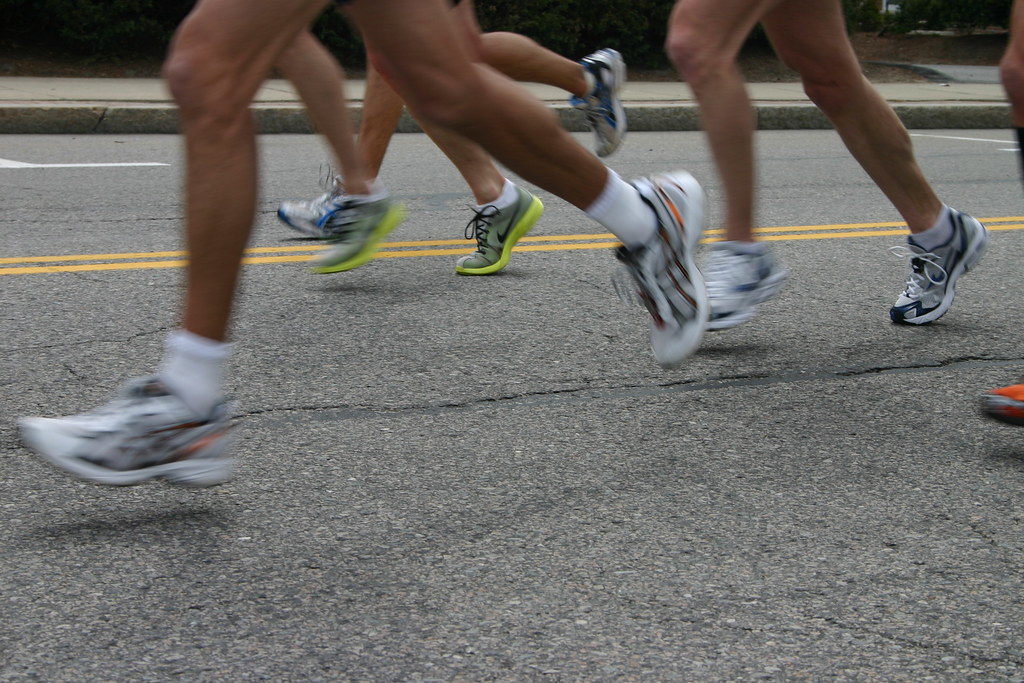 Sunday Service 17th January 2021
This Sunday it's our all-age service.
'Running the Race'
1 Corinthians 9:24-27
Alistair is leading the service and there will be contributions from people from the church.
You can watch the service on Youtube by clicking this link

And it is available in audio only on this link

To prepare to take part in the service it would be good if you can draw round one of your feet on paper or card.
Then cut out the outline and have it ready for when you watch the service.
Please also bring pencils, pens, felt tips or crayons. If you have any stickers, they would be useful too!
COFFEE!!
There is Zoom coffee after the service - the link is in the email newsletter.
Please bring along your paper feet!

Every week we suggest some songs to use while listening to,
or after our service.
You can find them by clicking the link above.

"Running feet" by Danielle Walquist Lynch is licensed under CC BY 2.0
our facebook page
Baptist links